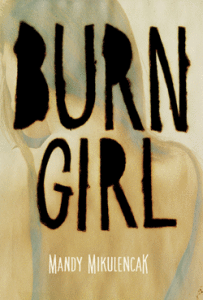 Watch the official book trailer for my debut novel, Burn Girl.
Now in paperback at IndieBound — Amazon — Barnes & Noble.
Booklist from the American Library Association calls Burn Girl "compassionate and moving."

RELEASING IN FALL 2017 — The Last Suppers (Kensington Publishing)
Set in 1950s Louisiana, Mandy Mikulencak's beautifully written and emotionally moving novel evokes both The Help and Dead Man Walking with the story of an unforgettable woman whose quest to provide meals for death row prisoners leads her into the secrets of her own past.
Early praise for The Last Suppers
"The Last Suppers held me riveted from the first page to the last, a gorgeous novel that finds beauty in the most unlikely of places. This story has the social conscience of The Help, the unflinching honesty of The Shawshank Redemption, and a wholly original heroine whose humanity will touch your heart as she cooks her way to redemption."
—Susan Wiggs, # 1 New York Times bestselling author