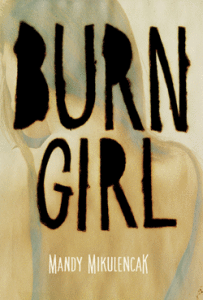 My debut novel, BURN GIRL, can be purchased at your local bookstore or online at: IndieBound — Amazon — Barnes & Noble
Booklist from the American Library Association calls BURN GIRL "compassionate and moving."
What readers are saying:
"This is a brilliant emotional read! I couldn't put it down."
"Heartbreaking and unexpected."
"Arlie is the kind of character that sticks with you long after you've finished reading."
"A well-crafted page turner that had me laughing, crying, and eager to find out what would happen next."
"An emotional and exhilarating YA thriller."
COMING IN 2017!
Kensington Publishing has acquired my next two novels. The first of the two will be released in November 2017. THE LAST SUPPERS is about a young prison chef in 1959 Louisiana who dedicates her life to cooking for the men on death row as she falls in love with a stoic warden who knows the truth about her father's murder, but doesn't want his secret to ruin their relationship, or poison the memories of her father.