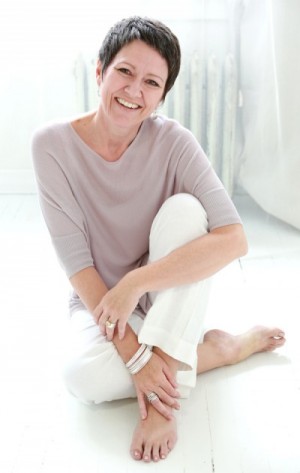 When I was a teenager, my teachers encouraged me to pursue a writing career. A journalism degree seemed like the only choice. After a brief stint as a newspaper reporter and editor, I continued to use my writing and editing skills in a variety of communications and PR jobs over the next two decades.
A women's writing retreat sparked an interest in flash and short fiction. When larger stories demanded to be told, I found a new passion in writing stories that illuminated the dichotomies in the human condition; stories that demonstrate joy and redemption can exist in the face of great pain and tragedy.
In 2003, my husband, Andy, and I left behind big-city life to make our home in the mountains of southwest Colorado. I'm represented by JL Stermer of New Leaf Literary & Media.
OTHER STUFF
THAT NAME:  It's Czechoslovakian. Pronounced micka-len-check. Both my parents spoke Czech before they spoke English. While I never picked up the beautiful language, I can ask what time it is or call you a little monkey (or large donkey) in Czech.
EARLY YEARS:  I grew up in a small Texas town (population 1,200) and decided to attend a university with a student body of 50,000. Culture shock, to say the least.
FAVE AUTHORS:  John Irving, Donald Ray Pollock, George Saunders
FAVE FOOD:  Deep-fried French toast, lobster corn dogs (yes, it's a thing)
FAVE DRINK:  McDonald's iced tea, Codorníu sparkling wine
OTHER INTERESTS:  Baking, hiking (the latter necessary because of the former)
INDULGENCE:  My Nespresso machine and pods