The Last Suppers (December 2017)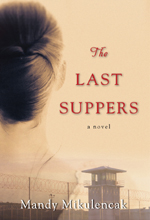 From Kensington's New Hardcover Imprint John Scognamiglio Books
Set in 1950s Louisiana, Mandy Mikulencak's beautifully written and emotionally moving novel evokes both The Help and Dead Man Walking with the story of an unforgettable woman whose quest to provide meals for death row prisoners leads her into the secrets of her own past. Excerpt selected for the 2017 Fall/Winter edition of Buzz Books (Publishers Marketplace) Available everywhere books are sold.
REVIEWS
"[The Last Suppers] is a haunting study of race relations, compassion, and mystery. A must read."  —Library Journal (starred review)

"A serious book, beautifully written, that explores the effect of ruinous family secrets. It's about race, death and the lives we lead, sometimes against our better judgment… The novel itself is a stew filled with touchstones of our past—like the Ku Klux Klan—that some would rather ignore. The Last Suppers is compelling and very very real." —The New York Journal of Books
"Raw and heartbreaking, through The Last Suppers we see the personal sacrifice and love of a woman whose life is fraught with pain on her journey to discover the truth of her father's life and death. Unrestrained in its honesty, this is one novel that will keep you thinking long after the last page is read." —The Historical Novel Review
"In this novel of compassion, readers will find a humanizing light in a normally dark place." —Booklist
With a multi-layered, richly developed and meticulously researched storyline, Mandy Mikulencak's debut is poignant, through-provoking and ultimately, redemptive." —Book Reviews & More by Kathy
"The Last Suppers held me riveted from the first page to the last, a gorgeous novel that finds beauty in the most unlikely of places. This story has the social conscience of The Help, the unflinching honesty of The Shawshank Redemption, and a wholly original heroine whose humanity will touch your heart as she cooks her way to redemption." —Susan Wiggs, # 1 New York Times bestselling author

---
Burn Girl (September 2015)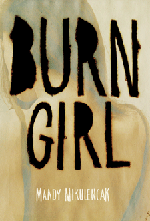 From Albert Whitman & Company
A meth lab explosion leaves Arlie permanently scarred — both physically and emotionally. Yet, she develops the survival skills to keep her addict mother out of the reach of the law and hidden from her stepfather, the man responsible for the explosion. When her mother's suicide forces an end to their nomadic lives, Arlie tries to create her version of a normal life. The return of her stepfather threatens to jeopardize everything and everyone she loves. Now available in paperback everywhere books are sold.
REVIEWS
"Compassionate and moving." —Booklist
"Readers will like the part survival, part romance, part friendship story." —VOYA Magazine
"The well-drawn supporting characters hold everything together, notably best friend Mo, love interest Cody, and grandmother figure Dora." —Kirkus